Shambaugh has a 30,000-square-foot electrical fabrication shop, led by a team of expert technicians and featuring a wide array of prefabrication and planning capabilities.
Why Prefabrication?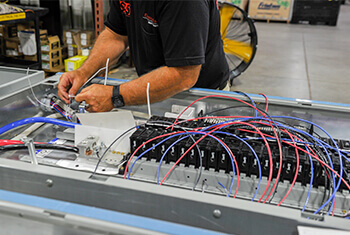 Prefabrication services create custom solutions before work on-site begins—reducing labor time, increasing efficiency, and keeping projects on schedule.
Prefabrication production is further enhanced by Shambaugh's virtual construction department expertise in Building Information Modeling (BIM), which utilizes Autodesk Revit.
Preassembled materials streamline the on-site installation process, cutting overall project time and maximizing efficiency. Prefabrication also minimizes on-site operations, reducing exposure and maximizing in-house labor—helping Shambaugh to fulfill its commitment to workplace safety.
High-Level Project Planning and Coordination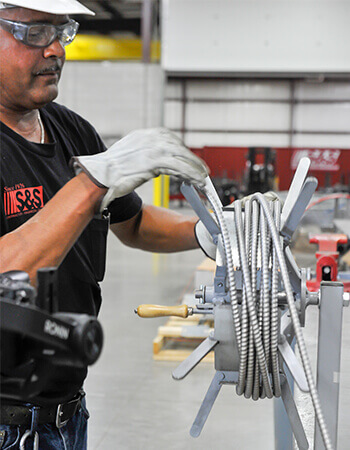 It takes expert project management and coordination to fully realize the benefits of prefabrication.
The team at Shambaugh has the industry experience and technical know-how to avoid common missteps by communicating with other trade contractors, reviewing building plans, and coordinating work delivery schedules.
We anticipate material requirements and contact vendors in advance to help ensure that work never stops because the materials haven't yet arrived.
Shambaugh employs refined material sorting, handling, and organization systems in order to simplify installation processes. Most importantly, we have the insight to envision a construction project from start to finish, determining which project materials should be prefabricated, at what scale, and exactly when to install them.
Prefabrication Services