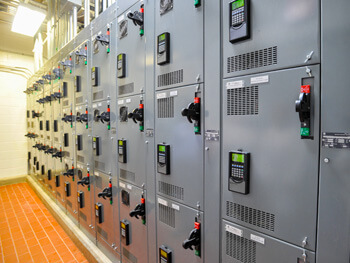 For decades, Shambaugh has provided complete Design-Build and integrated electrical services in all areas of electrical construction.
With offices in Fort Wayne, Indianapolis, Muncie, and Marion, Shambaugh's electrical group services a wide array of customers in the Midwest. We pride ourselves in our ability to find solutions to difficult problems and our dedication to providing the highest levels of quality and customer satisfaction in the industry.
Our team of skilled engineers, managers, and field personnel has extensive experience in a range of industries. We maintain strong regional partnerships with customers in the healthcare, food process, industrial, water treatment, education, municipal, and commercial markets.
Highly Trained Professional Technicians
Shambaugh is committed to offering professional electrical services within a safe work environment. In order to fulfill this commitment, Shambaugh hires the most highly qualified electricians and continually supports them with industry-leading training and technology. Our field electricians also participate in a five-year apprenticeship program.
Preventative Maintenance
Regular preventative maintenance is vital to a successful building management program—it helps preserve the initial capital investment in both building structure and equipment while simultaneously enhancing the sustainability and comfort of the facility. Successful preventative maintenance programs also help determine overall operating costs and reduce disruptions caused by emergency repairs or sudden equipment replacement.
Shambaugh works closely with our customers to develop a comprehensive preventative maintenance program that fits a facility's specific needs. Our skilled IBEW-trained and -certified electricians help ensure customers receive industry-leading maintenance service.
Service & Special Projects
When an unexpected need arises that isn't part of a comprehensive maintenance plan, Shambaugh's mobile services team is dependable, equipped, and ready to respond. We can tackle small construction projects as they arise, whether that requires fixing an outlet, troubleshooting a generator, or retrofitting a small area or office space.
Shambaugh is proud of our decades-long tradition of serving customers safely, efficiently, on time, and on budget.
To learn how Shambaugh can help optimize your electrical systems,contact us today.