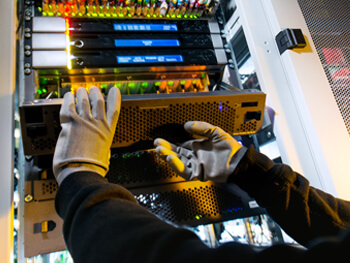 Consistent, reliable distribution of information is vital—regardless of whether that information is transmitted by voice, computer, video, or other electronic media.
Shambaugh offers solutions for all your low-voltage contracting and installation needs.
In addition to expertise across all arenas of structured cabling and experience working with a vast array of cable types, we also provide testing capabilities and certifications for all areas of work.
Expertise in Systems Cabling Installation