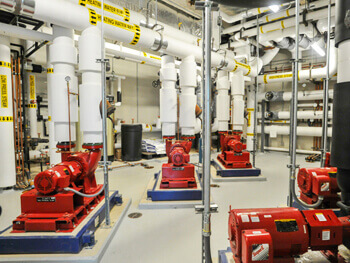 Shambaugh has a long history of delivering exceptional mechanical construction services, including over 90 years of Design-Build experience in all aspects of diverse mechanical trades.
Mechanical, Plumbing and HVAC Systems
Our experienced team has secured us as one of America's leading mechanical contracting firms, and our capabilities and experience are expanding with each new project. The following lists include some of the systems we work with and some of the industries we serve.
Industrial and Institutional Systems