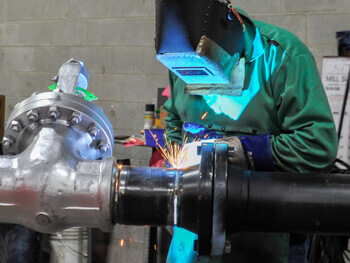 Our in-house approach. Your direct benefits. A distinct advantage of the Shambaugh team is our in-house planning department and fabrication facilities.
Delivery of critical drawings and materials is simplified significantly to streamline your project schedule.
The productivity, activity, actual cost per hour, and schedule savings of prefab have been proven on past projects. Example: roughly 40-50% of all piping and equipment systems can be fabricated!
Automated State of the Art Fabrication
Our fabrication shop is a 146,000-square-foot automated facility. We have: