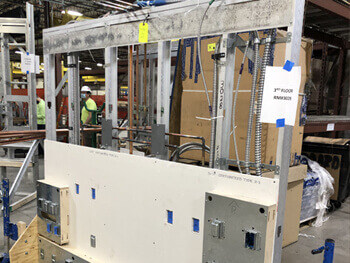 Led by a team of expert technicians and featuring a wide array of prefabrication and planning capabilities, Shambaugh's electrical fabrication shop allows us to meet the continuously growing demand for fast-paced, high quality electrical component assembly and construction.
Time Savings
Key components are assembled at our in-house prefab shop, reducing the amount of time spent on the project from weeks to days.
The project manager and prefabrication manager can review the drawings together, make changes, and plan ahead.
Weather negatively affecting your schedule is considerably lower with assembly taking place in a controlled environment.
With custom metal fabrication, the product can be built and stored ahead of schedule.
Labor Savings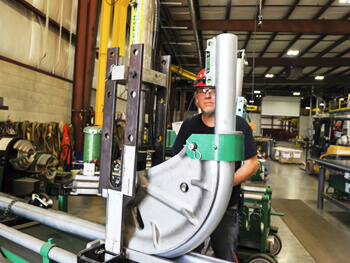 Special manufacturing methods, tooling, and production controls are utilized to achieve labor savings.
Field personnel are able to complete their work with more efficiency since a portion of their work is being done beforehand in our prefab shop.
Ensure Safety
Preventing exposure to hazardous situations.
Less time spent on elevated platforms or working around dangerous equipment.
Enhanced Quality
Products are built in a well-controlled environment using consistent methods.
Components can be pretested before they are installed.
Establish Control
Project supervisors can focus more attention on the workers on site.
Prefabrication in controlled conditions/work area increases safe practices and takes a significant portion of hazards from the construction process.
Our electrical fabrication services include: