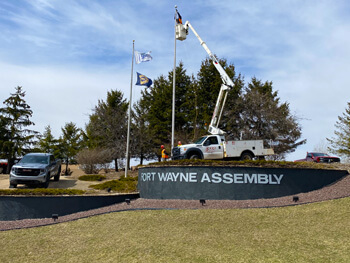 Shambaugh's utility team offers a variety of traffic signal, directional boring, utility, communications infrastructure, and excavation services.
This includes the handling of underground utilities and network technology as well as computerized traffic control, automated toll collection, and lighting systems.
Using conduit installation methods ranging from conventional trenching to more non-invasive directional boring, we install complex copper and fiber cabling to produce reliable, economical, trouble-free systems designed to meet America's ever-changing infrastructure needs.
Municipal Capabilities