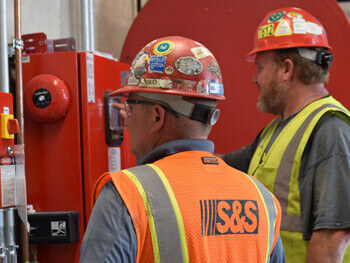 At Shambaugh, we equate fire protection with life safety and have established an operational philosophy around our ability to "Prepare, Prevent, and Protect."
This philosophy translates through our entire suite of fire protection services—giving you the peace of mind to stay focused on what matters most to you: your business.
Are Your Facilities Code Compliant?
Per National Fire Protection Association (NFPA) 25 and NFPA 72, building owners are responsible for having inspections performed one year after installation. Failure to comply may result in a voided insurance policy, lawsuits, and financial loss.
Compliant with all visual and functional inspection codes (NFPA 10, NFPA 17, NFPA 17A, NFPA 25, NFPA 70, NFPA 72, NFPA 96, NFPA 101), Shambaugh provides a comprehensive inspection and testing process as an asset to our fire protection services—focusing on: