Shambaugh has worked with multiple leading companies in the bakery and snack goods industry, providing them with cutting-edge food processing facilities.
Specialized Expertise for Specialized Facilities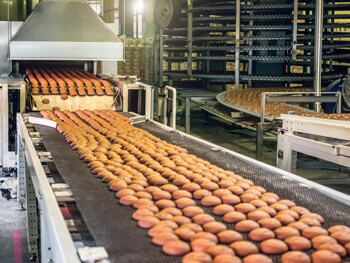 Baked goods production facilities demand an array of specialized engineering expertise and construction capabilities to meet their unique needs.
Armed with years of industry experience, we offer a suite of services designed specifically for baked goods processing, including custom component fabrication for greater quality control, 3D modeling to reduce change orders, and advanced process automation systems with high-tech operator interfaces.
Additionally, we can provide innovative material-handling design services, such as state-of-the-art pneumatic transport systems that help optimize manufacturing efficiency.
Expert Service Offerings: